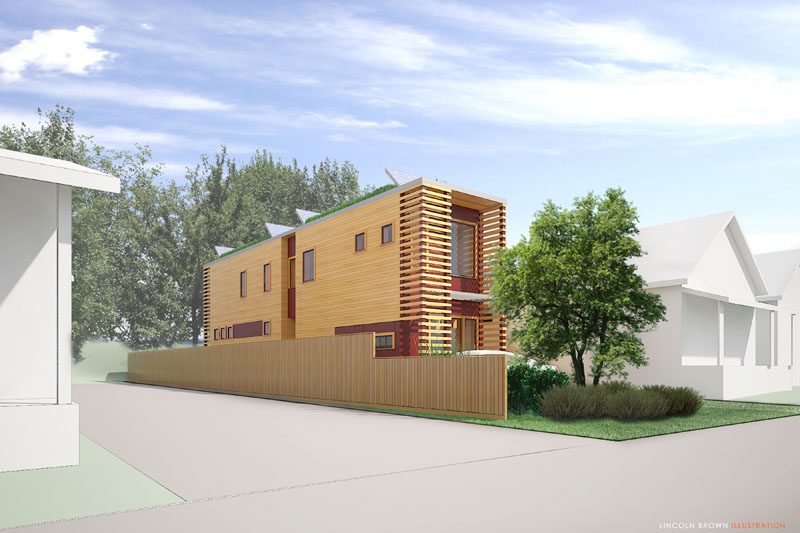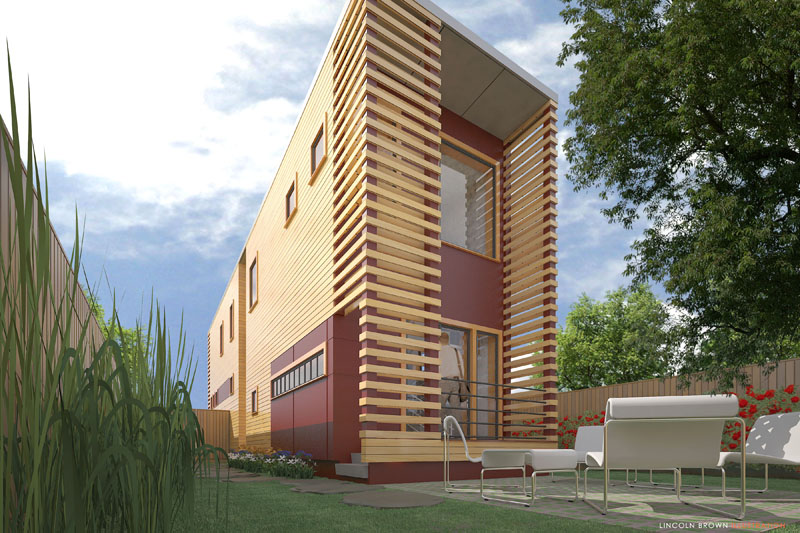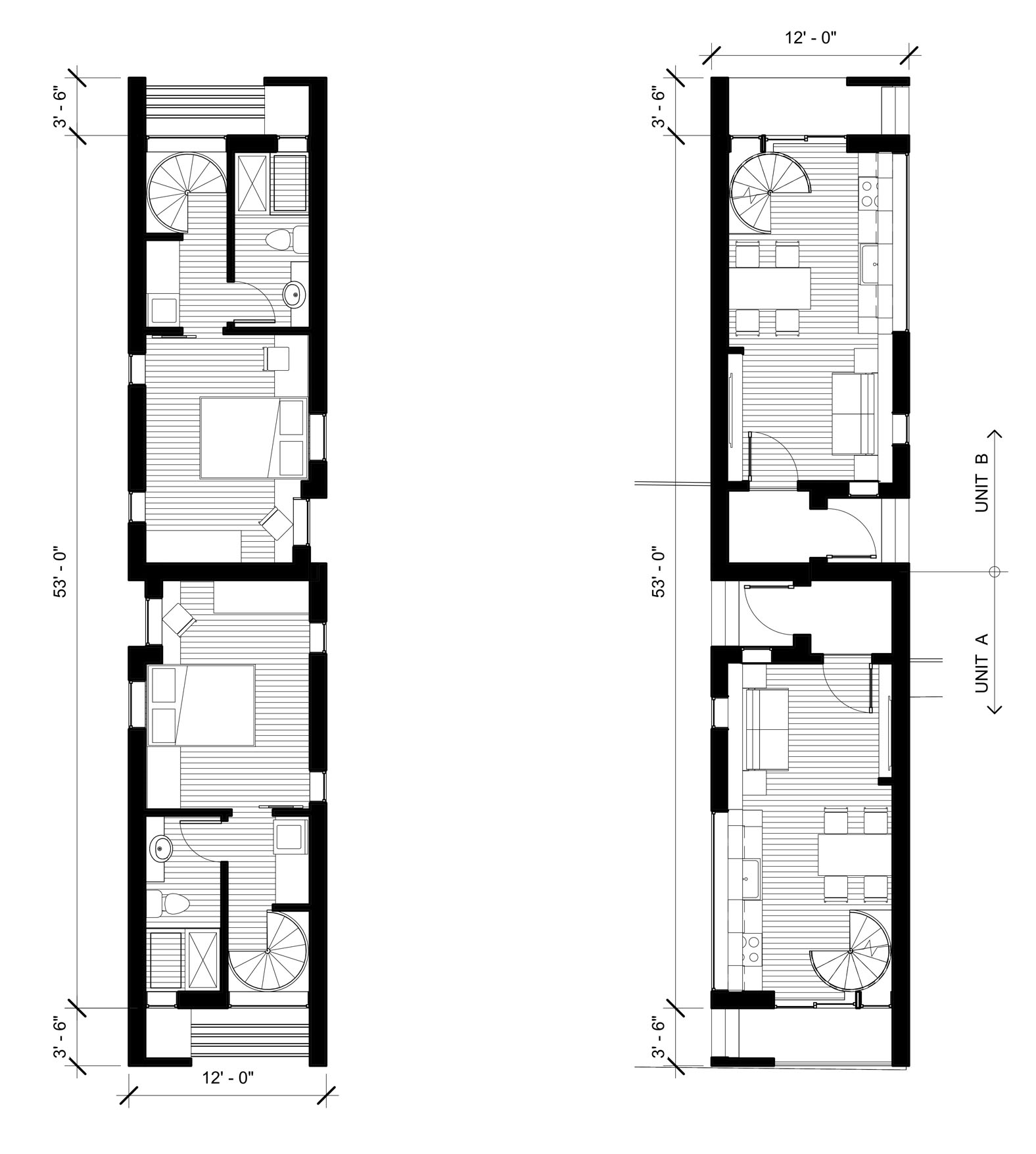 1,440 GSF • Winooski, VT
This design addresses the need for affordable, sustainable urban infill housing. This particular project is in Winooski, a small city just outside of Burlington, VT. The lot is small and narrow (33′ x 100′). The new building replaces an existing structure, a single-family home that had deteriorated beyond the point of economically feasible renovation.
This design creates two small one-bedroom units – one in the front and one in the back. Each unit has a full basement and parking for one vehicle. The house is a 5 minute walk from Winooski's downtown where there is shopping, services and nightlife, and a short bike or bus ride to the larger City of Burlington. At 720 Gross Square Feet per unit (including balcony, but not including the basement), it is intended for single persons or couples.
The house will be "super-insulated" with walls approaching R-50 and a roof near R-70. The biggest challenge is finding mechanical and heating systems that are small enough so that they don't overheat the units.
The roof is flat and will have large planted "Green Roof" areas, as well as four photovoltaic solar panel arrays. The overall energy use will be extremely low, but there will probably not be enough site-generated power to achieve a true balance between energy generated and energy used.
The building will be constructed off-site as four separate modules by Huntington Homes, ensuring a high level of quality control. This also keeps costs down as on-site labor is reduced to a matter of days instead of weeks or months.
Digital renderings of the Low Energy Duplex are by Lincoln Brown Illustration